Hilda is a British Canadian animated series that has been adapted from a graphic novel of the same name by the author Luke Pearson. This series is loved by many fans and has a huge fan base, and every fan of the series is now waiting for Hilda season 2.
Hilda Season 2 release date
Fans got the first season of the animated series on the steaming program Netflix on 24 September 2018. The first season of the series got good response from the fans and critics, and the maker then decided to renew the series on October 8, 2018, for the second season.
The adventure continues. Hilda Season 2 coming to Netflix December 14th.@netflixfamily @hildatheseries pic.twitter.com/5SIJsV4cXB

— Hilda (@hildatheseries) November 17, 2020
It appears that fans of the series will not have to wait for a longer period of time for Hilda season 2 as it is releasing on the streaming program Netflix on December 14, 2020. Yes, it is officially confirmed by Netflix, and we recently got its release date.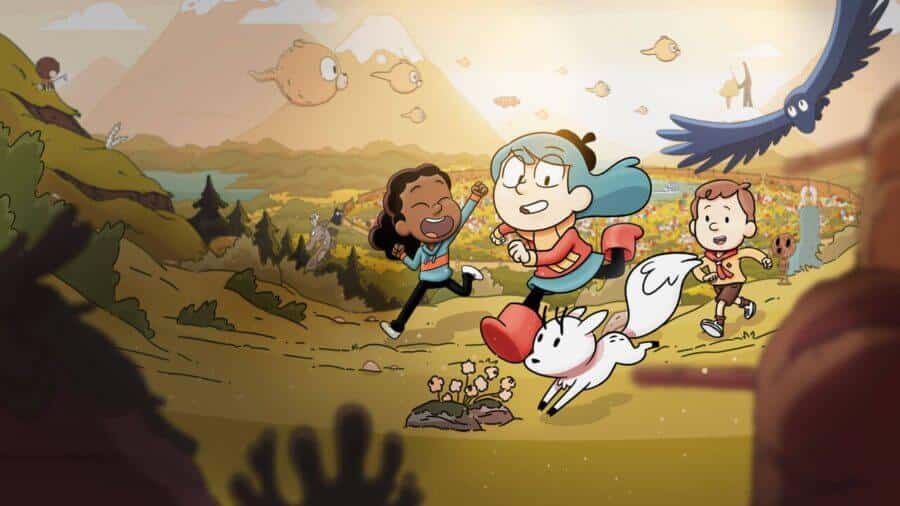 What's the cast details
We don't have its official cast list for Hilda season 2; however, we expect that all the lead cast members of the series will return to give their voice to the characters. Here's the list of the stars who will return:
Bella Ramsey as Hilda
Daisy Haggard as Johanna
Ameerah Falzon-Ojo as Frida
Oliver Nelson as David
Rasmus Hardiker as Alfur Aldric
Other major details
The storyline of the series is amazing to watch and revolves around a young girl Hilda who always stays with her mother in a Cabin in the wood. She also has a friend, deerfox twig, with whom she went for new adventures. This series is about revealing the mysterious animals and spirits that live in Trolberg City. Nothing much is confirmed about the storyline of the second season of the animated series.
It is reported that the producer of this series is also planning for a movie, but we are still waiting for the official confirmation for the movie. The movie will also be going to release on the streaming program Netflix as the theatres are closed. We will update this when we get any other details about the upcoming Hilda movie.