Murder Mystery 2 is a sequel to Murder Mystery, a 2019 Netflix release that was well received by viewers and critics alike. The sequel will follow the same formula as its predecessor but with some new twists thrown in along the way. That too will be a mystery. The question on everyone's mind is will Murder Mystery 2 be worth watching? Let's take a look at what we know so far about this upcoming movie!
Murder Mystery 2: Production status
In August 2021, Jeremy Garelick was hired to rewrite the script. The filming is set to take place in Paris and the Caribbean.
Jennifer Aniston and Adam Sandler officially announce 'Murder Mystery 2' at Netflix's #TUDUM event pic.twitter.com/UymxJVfuU4

— tal (@JenAnistonBabe) September 25, 2021
Murder Mystery 2: Release date updates
There is no official confirmation of release dates from Netflix. The production works of the sequel are in progress. Currently, we don't have any hints about the release date. The outbreak of the pandemic has affected the production of the movie, which was announced way back in 2019. The premier timetable was not announced by Netflix even during their TUDUM global fan event.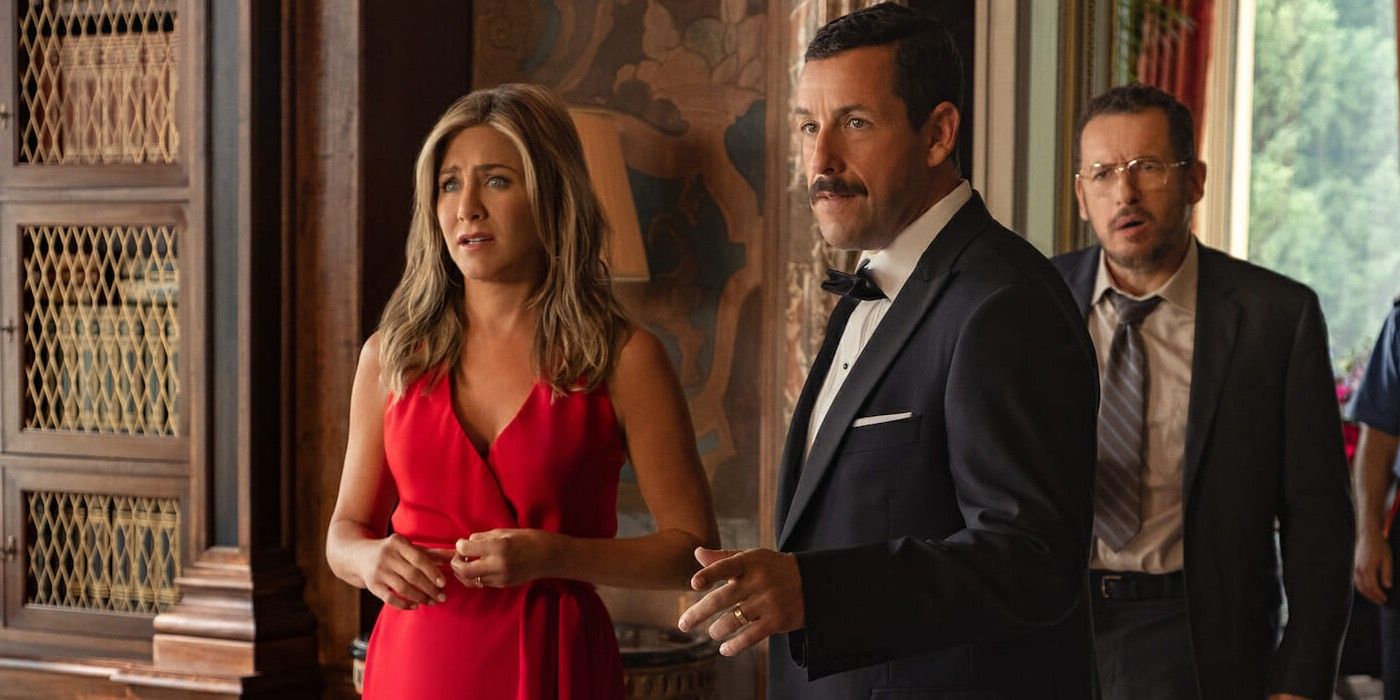 The cast details
The complete list of the cast is still not revealed. However, it is confirmed that Jennifer Aniston and Adam Sandler will be returning for the sequel. It was announced by the duo during Netflix's global fan event TUDUM on September 25th. Therefore, it is a piece of happy news for fans because Murder Mystery was a hit. The Murder Mystery sequel will see Adam Sandler and Jennifer Aniston returning as Nick Spitz and Audrey Spitz, the lead characters who have to solve another murder mystery this time too.
Trailer Released?
No, Netflix has not yet revealed the trailer of the movie. However, it is expected that the trailer will be released soon.
Plot details of the sequel
It is not revealed yet. However, it is expected that the sequel will follow the same storyline as Murder Mystery and a lot of unanswered questions from the 2019 movie will be answered in Murder mystery's sequel.
In conclusion, Murder Mystery fans have been excited since the TUDUM announcement because they know what to expect when Netflix releases this much-awaited movie.
What can we expect in this movie?
It's unclear as of now what the storyline of the Murder Mystery sequel would revolve around as neither there are any plot details out nor have we seen anything from its teaser or poster. We don't know if everything about the first one will finally get resolved in Murder Mysteries' second installment or perhaps some new questions might emerge too along with their answers!
Is the movie worth watching?
Yes, Murder Mystery is a must-watch movie and the sequel will be an interesting one.