The Hacks Season 2 release date is still unknown. Hacks were renewed for a second season in June 2021 by HBO Max. The series is an American comedy-drama streaming television series that follows the life of stand-up comedian Deborah Vance and an aspiring writer Ava. The ups and downs in their friendship are the themes of the first season. Fans are eagerly waiting for the release of season 2. Because they want to know what happens between Deborah Vance and Ava in season 2. The first season of the series ended with an emotional cliffhanger. Hacks have been well received and it's worth watching! We can check out all other details of the upcoming season.
Will, there be Hacks Season 2 on HBO Max? Is it officially renewed?
Yes, the series is renewed for a Hacks Season Two. Hacks Season two release date is still unknown but we will come to know about it soon.
What is the release date of Hacks Season 2?
We don't know the exact release date of season 2. Hacks Season two release date will be announced soon. Hacks season one was released in May 2021 so Hacks season two may follow the same trend and get released somewhere in 2022.
What is the series all about?
It is an American comedy-drama television series, which revolves around stand-up comedian Deborah Vance and an aspiring writer Ava. They are struggling in their own ways to succeed in their career. Ava is an aspiring Millenium comedy writer but is not getting employed due to her insensitive tweet. Both of them team up together setting aside their differences.
Season one Recap
In season one Deborah Vance and Ava reconcile after a big fight. Their friendship grew stronger than before after this. But this will not be continuing for long. Ava is in Deborah's private plane when she receives a frantic call from Jimmy. After fighting with Deborah Ava is desperate and drunk. She wounds up emailing the British writers about the damaging and personal life of Deborah. Season one ends with an emotional cliffhanger. Audiences can understand that Deborah will get to know this. They are eagerly waiting to know what will happen to the relationship between Deborah and Ava in season 2.
The cast in Hacks Season 2:
The main cast will be definitely reprising their roles.
It includes
Jean Smart as Deborah Vance
Hannah Einbinder as Ava Daniels
Carl Clemons-Hopkins as Marcus
What can we expect in season 2?
Season two is expected to continue from where the first season ended. It will be focussing more on the relationship between Deborah Vance and Ava Daniels. The characters might face some challenges which they must overcome together! It sounds like a perfect recipe for more drama, comedy, intrigue in Hacks Season two.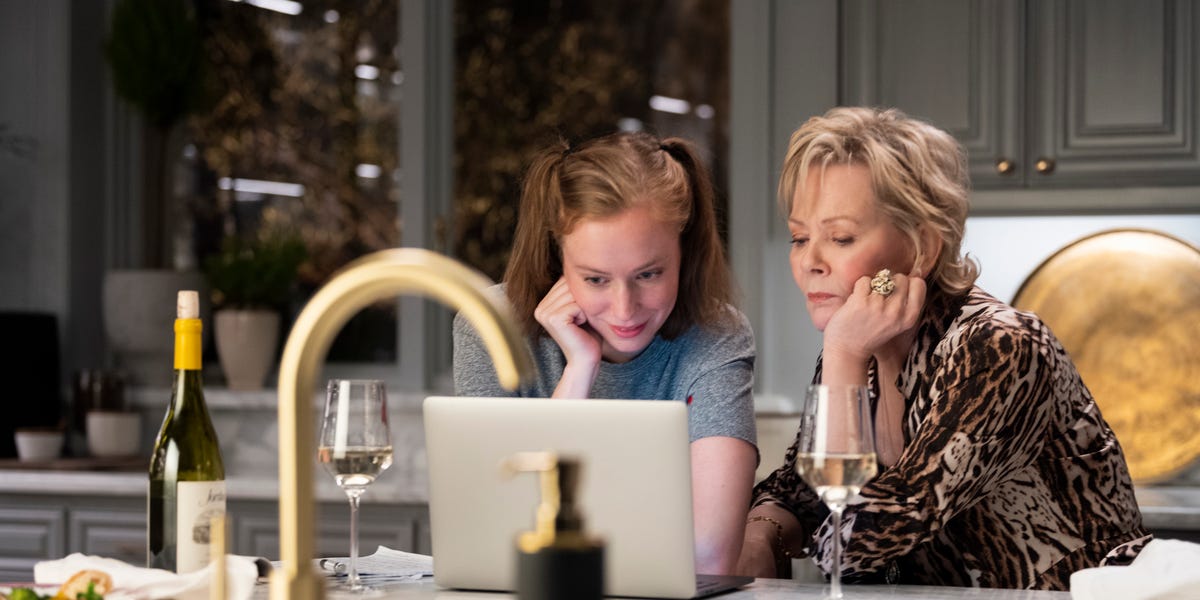 HBO Max has done a brilliant job at keeping its viewers hooked onto their screens with Hacks even before the series got renewed for another installment. The show's concept and storyline are simply interesting enough without being too complicated for audiences to follow through. These days people like watching TV shows like Hacks. Because they're short and sweet and don't require much time commitment from them unlike movies or other long-running television series. It's great entertainment value.
How well was the series received?
The Hacks TV series was well received by critics when it first premiered in May 2021. And its success is expected to continue with season two as well!
Is the Hacks Season One worth watching?
Hacks Season one is definitely worth watching if you are someone who enjoys tense drama and a lot of tension between characters! Hacks do not disappoint on these fronts. You can watch Hacks for free via HBO Max.